Amazon Accelerate once again delivered! The annual conference returned to Seattle on September 13-14, welcoming over 2,500 sellers. As expected, Amazon released quite a few exciting updates and teased at even more. 
Our team was in the audience for all the updates, and we're here to share them with you. Plus, we're giving you some bonus tips on how you can make the most of these Amazon new doings.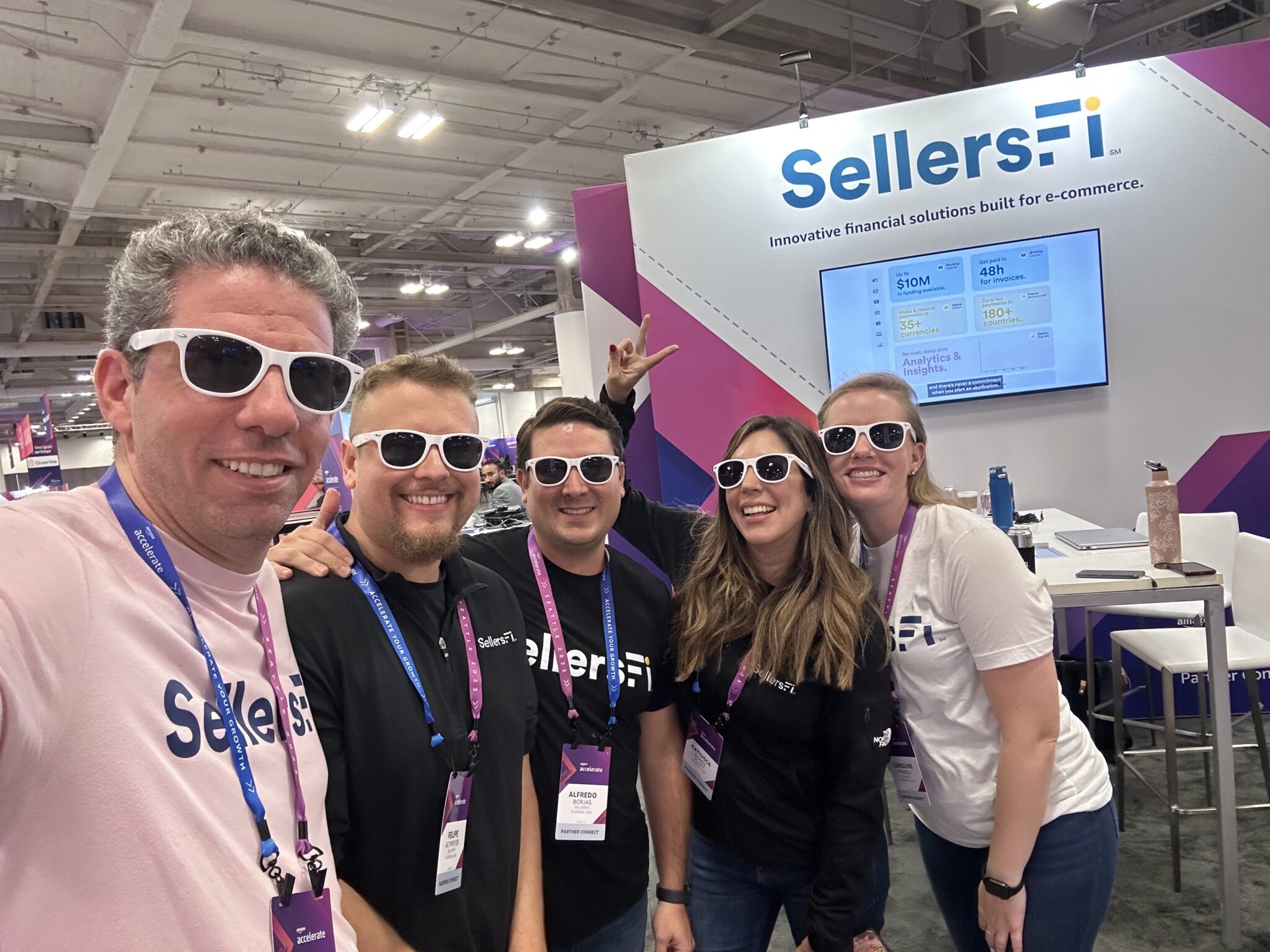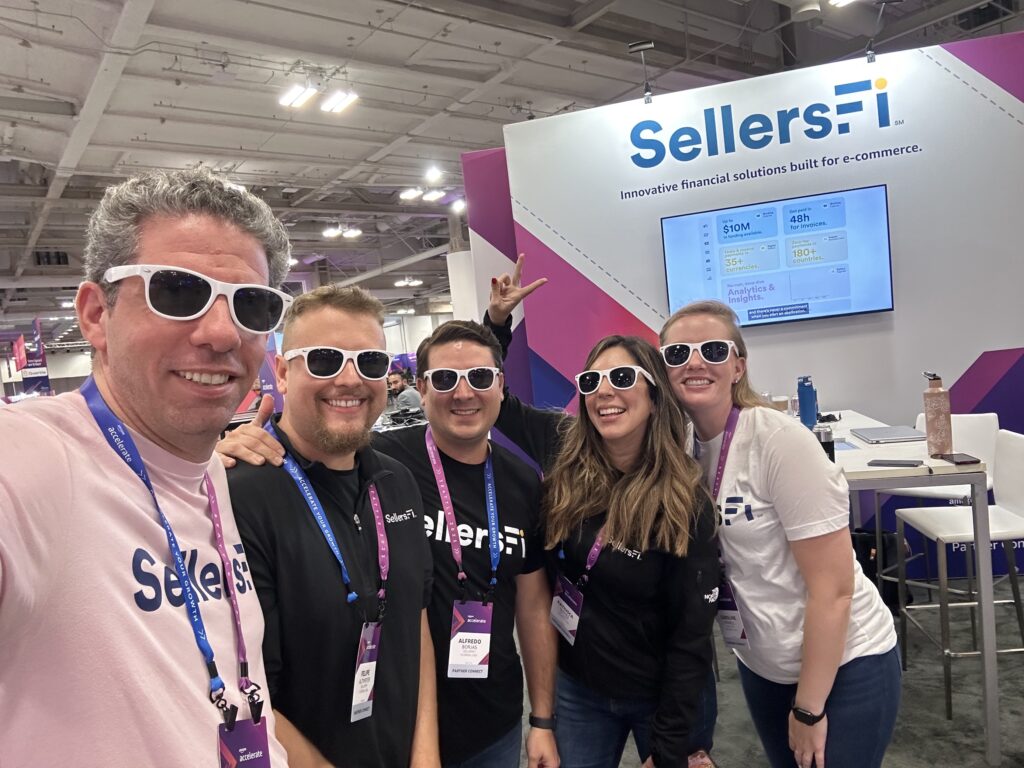 An Overview of Amazon Accelerate 2023
Dharmesh Mehta, Vice President of Worldwide Sales at Amazon, opened the show and shared the five foci of the event:
Delivering innovative capabilities to empower seller success
Building a valuable and inclusive community where your voice is heard
Offering an amazing place to launch and build a successful brand
Partnering with you at every stage of your journey
Being a force for good in your local community
Presentations, breakouts, and more were geared toward one of these five points of the event. As the various members of Amazon's team presented onstage, our team noticed one more focal point: Listening. The Amazon teams have been listening to sellers' pain points and are actively working to improve the process of selling in the Amazon store. This leads us to . . .
The Big Amazon Accelerate Reveal: Supply Chain by Amazon
Amazon FBA got its start in 2006, providing the cheapest two-day shipping options in the market (approximately 70% less expensive!) The program now includes over 300 million products available worldwide.
A common pain point for sellers was the sheer volume of programs needed to manage their comprehensive supply chain, from warehouses to buyers' doors.
Enter Supply Chain by Amazon.


Supply Chain by Amazon will start from the suppliers and factories, whether you're working with someone globally or domestically. It includes freight (through Amazon Global Logistics or the NEW Partnered Carrier Program), bulk storage (for your Amazon or multi-channel operations) as well as distribution and replenishment. From there, it goes to the fulfillment centers through to the end customer.
Part of this program also includes auto-replenishment planning via AI. Through data, Amazon can determine where your products will be most valuable to customers, helping to relocate them where customers can get them in hand even sooner. In fact, more than 1.8 billion items have been delivered either the same day or the next day.
Amazon also announced the launch of Amazon Shipping, the "last mile" offering from Amazon. The program will be open to more than FBA sellers (looking at you Fulfilled by Merchant folks). This allows for item delivery in 2-5 days, resulting in up to a 7% higher sales conversion. The only drawback? This is only available in 15 metro areas across the U.S. currently.
Amazon Warehousing & Distribution (AWD) Is Available for ALL Sellers!
As part of the improvements Amazon is making in light of the Supply Chain program, it's also making changes to the AWD options.
The program is now available to all sellers.
There is no longer peak pricing, so you can ship and store your products for the same rate, even during peak seasons. HUGE!
You can place Storage Reservations months in advance, guaranteeing your capacity in warehouses when you need it.
The program will be opening to multichannel distribution. This feature is currently in pilot, but it allows sellers to move products in bulk for a variety of different marketplaces and sales channels.
Seller Partner Appstore (SPA) Is Growing
In talking with sellers, Amazon realized that more than 50% of sellers use one or more third-party software to efficiently run their business. That's not terribly efficient. With hundreds of apps already in the SPA, including the SellersFi app, Amazon is continuing to add more, with Skai and ShipMonk at the top of the list.
Amazon is growing the Emerald program. This program will include notifications from more than a dozen (so far) third-party software providers right in your Seller Central account. You'll still need to manage the software natively on their respective websites, but you'll get key notifications, so you know where and when you need to act. Amazon selling partners can use this functionality worldwide.
Community Engagement & Improvements
We all know dealing with Amazon Seller Support is often more difficult than it needs to be. The team has been working (for the last year) on the option to "Escalate My Case," which will connect sellers to a live human. This is not a public feature but is launching soon according to Amazon.
Amazon is making improvements to the Seller Forums. Did you know that there are over 25,000 daily visits to these forums? It's a way to engage both with the selling community and Amazonians.
Amazon is also taking its Buyer Abuse Prevention even more seriously. Sellers can now provide more evidence in the case of fraudulent returns. Additionally, the marketplace is increasing its product review and seller feedback sanitization, including a weekly report sent to sellers of any action that was taken against shoppers.
Big Changes for Seller Central
Sellers are getting a redesigned Seller Central homepage! What does this mean? In an effort to reduce time spent looking for critical pieces of information, your Seller Central homepage will be grouped into three sections: Actions, Recommendation, and Communications. This will give you key information at a glance, as soon as you log into your account.
Sellers are also getting their wish to simplify listing management! Instead of having to go multiple places to update different parts of your listing, you'll have one core place for changes. Listing management will also now include…
Generative AI
Yes, listing management inside Seller Central now includes Generative AI! You can provide a few details about your product and the AI will create optimized titles, bullet points, AND descriptions for you automatically. This is still in a bit of a beta test, but it has been rolled out for all sellers on Amazon U.S.
What does this mean for existing listings? The same AI will help develop your listings by adding missing attributes to supply even more information to shoppers considering a purchase.
Smaller Updates with Big Impact
The announcements made in Day 2's general session were lesser (especially compared to Day 1's Supply Chain by Amazon release) but will have the largest impact especially as it relates to providing the best customer experience.
Improved Customer Sentiment Insights: Amazon initially launched this at Accelerate in 2022 and there has been a year full of improvements since. Sellers are now getting topic insights on both returns and reviews. They'll also get trend analysis functionality with benchmark capabilities across all ASINs.
View in Your Room (Tabletop): Shoppers are used to the functionality for larger items like furniture. However, Amazon has released this same functionality for smaller tabletop items, including over 200 product types.
Seller Profile Page: With shoppers looking into sellers more and more, Amazon has made improvements to better share information upfront and make it easier to purchase. Shoppers can now do two-click ratings (with no text feedback), which will increase the volume of feedback you're likely to receive. Additionally, if a shopper has made it to your Seller Profile Page from a product listing, they'll be able to add the product to cart without going back to the product detail page.
Customer Loyalty Analytics Dashboard and Brand Tailored Promotions: These functionalities are available to all brand-registered sellers in the US. This will help give insight to shopper audiences for things like audience targeting of specific promotions, reducing your Customer Acquisition Cost, and more.
More Growth Opportunities: Amazon Seller Central includes a "Growth" section of the portal full of recommendations for cost-saving measures specifically tailored to your business. These will update daily, and you can provide feedback if you feel the recommendations are not relevant or won't have as large of an impact (so the machine can learn).
Mobile App Improvements: You can now manage coupons in the Seller Central mobile app! Deals and Advertising are coming soon.
Voice of the Customer: This ties in with the Sentiment Insights. You'll learn and see key phrases from customer feedback as well as category benchmarking and trend analysis. This will also help with monitoring key metrics in your business.
Buy with Prime (BWP)
Amazon made news recently with the launch of the all-new Buy with Prime and Shopify integration. These two marketplace behemoths have come together to improve the customer experience exponentially. So much so that Amazon even had a Shopify representative onstage talking about all the fun updates.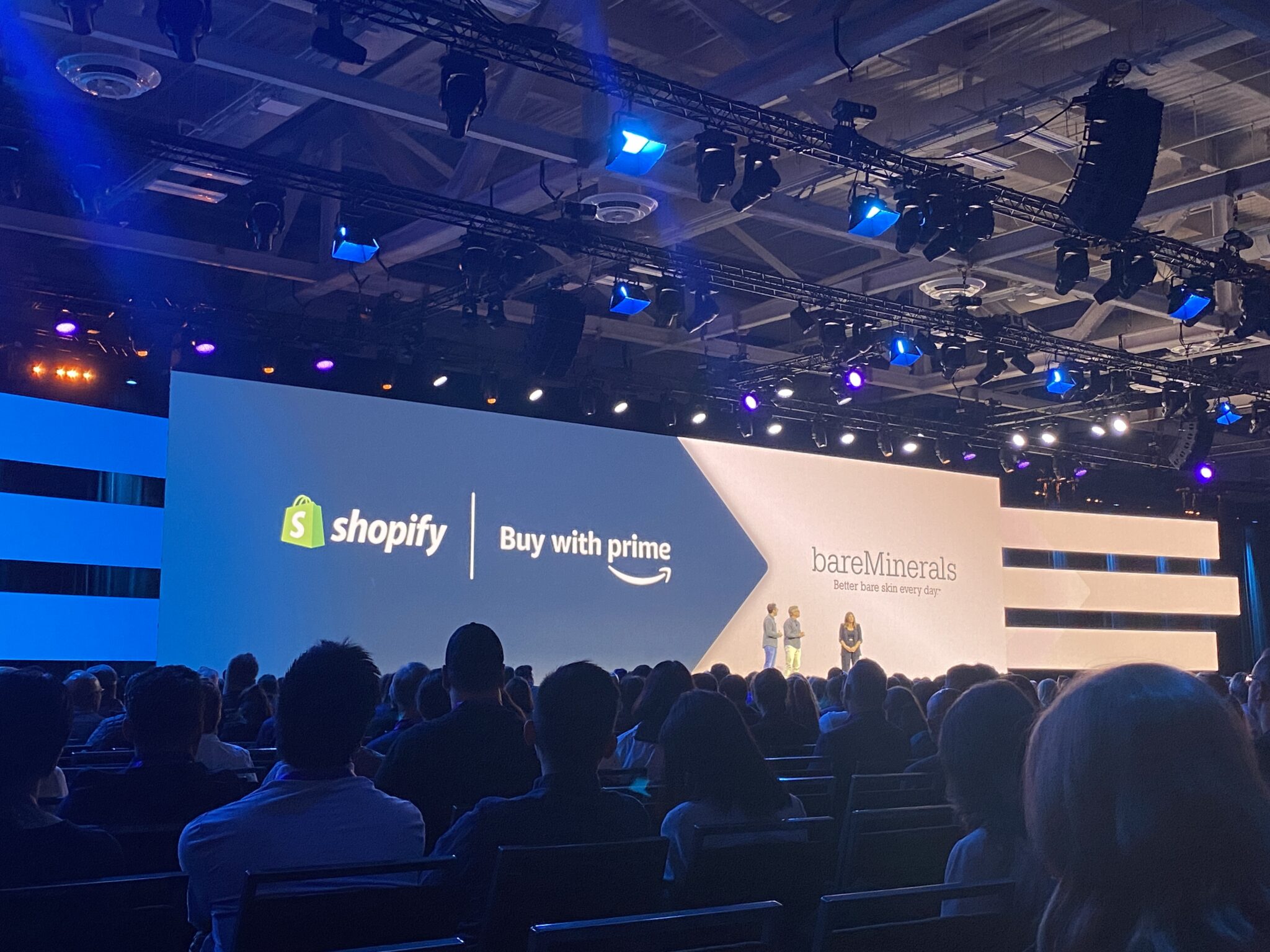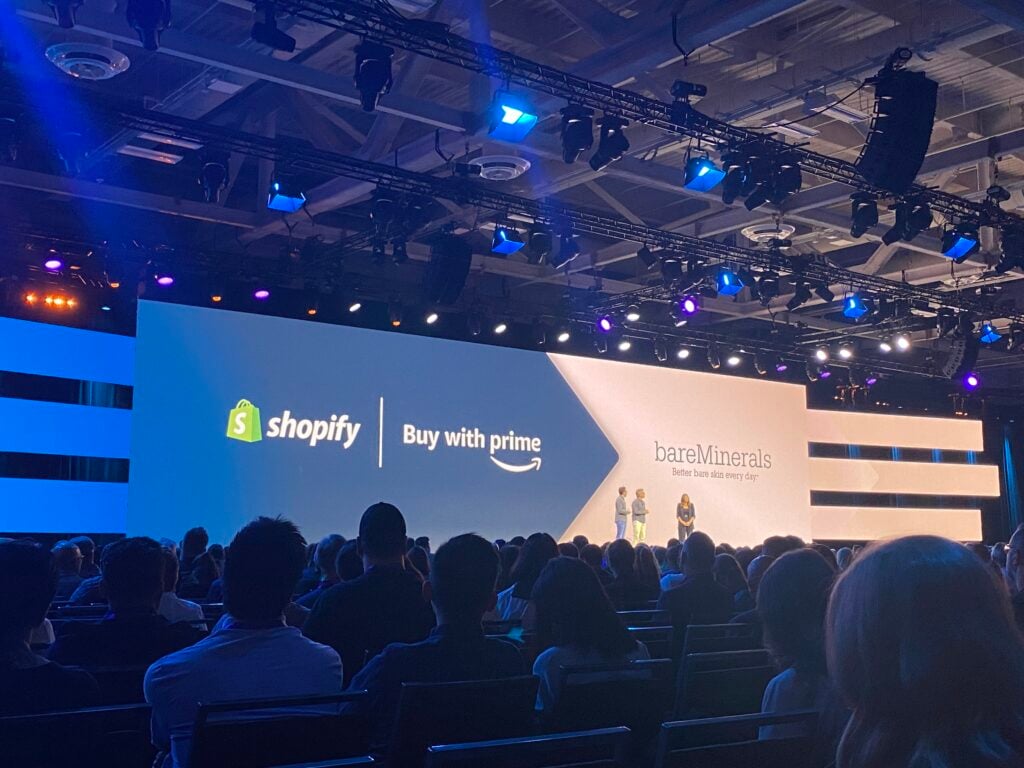 Updates to Buy with Prime:
Sellers can now share their Amazon customer reviews on their own website with the Buy with Prime integration, giving buyers even more reasons to buy from you.
Shoppers can now create a cart on your website rather than needing to purchase each item individually. Early data indicates a 15% increase in units per order!
Sellers can use Buy with Prime Assist on their orders, which provides 24/7 customer support, managed by Amazon, at no added cost to you.
New Amazon Offerings + SellersFi Funding = Accelerated Growth for Your Business
Once again, Amazon is setting the pace for not only growth on its own marketplaces but also in e-commerce in general (particularly with Supply Chain by Amazon and Buy with Prime with Shopify integration). While it's not possible to predict the future, it tends to be a good bet to go where Amazon is going. With its massive amount of data, trends, and influence, very rarely does Amazon not pave the way for next-generation growth.
Given that, and the understanding that sellers committed to accelerated growth need to move swiftly and decisively, success hinges upon two main factors:
Knowledge: By staying up to date on e-commerce trends, especially what Amazon is doing, smart sellers will get a strong sense of what's ahead. Stay informed about the latest Amazon updates and directional shifts by keeping up with our Amazon Resources Hub. You'll find everything you need to know about Amazon in one place.
Funding: When you have capital and cash flow, you have purchasing power, influence, and access to more opportunities. You can leverage all of this with Working Capital from SellersFi. With no business usage restrictions, and flexible funding in the forms of term loans and credit limits and revenue advances, terms up to 24 months, and fees starting at just 1% per month, Working Capital is your key to accelerated growth.
Start today by registering for your free SellersFi account. There's no obligation and you can be approved for funding in as little as 48 hours.